One event that is still in trendy, is the chaos that was caused by one of Davido's aides, named Umarudeen Kayode.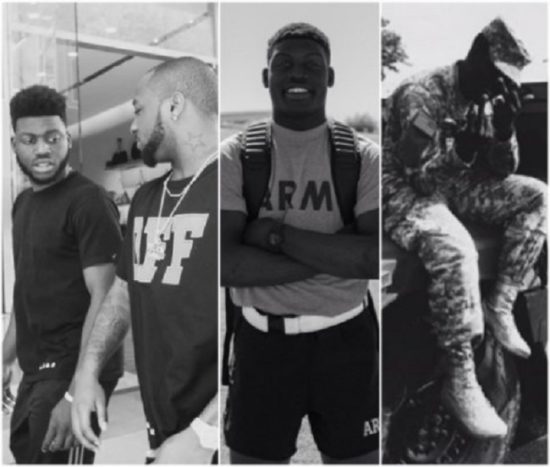 Kayode attacked officials of the Nigerian Customs Service (NCS) and the Aviation Security (AVSEC) at the Murtala Mohammed International Airport (
MMIA
), Lagos.
Kayode aka Tyconne allegedly punched a Checkpoint staff on the face and this of course attracted other security officials – who then attempted to arrest him .
He also resisted arrest and attacked another airport security staff, injuring an Assistant Customs Comptroller in the process.
On January 12th, he was taken to court and was granted bail after he was arraigned before an Ikeja Magistrate court and charged for assault, breach of public peace and resisting arrest.
Now according to investigation,
Umarudeen kayode
is a former US Soldier. This explains why he was able to beat up the airport officials who allegedly couldn't subdue him easily.
He served in war torn Afghanistan for a full year after volunteering…This was between 2015 – 2016.
More Pictures;