Evidence have shown that, Olumide Aderinokun, Stephanie Coker's arraigned husband have been released from prison.
This is because the duo were seen partying together somewhere in Lagos.
The pretty On Air Personality took to her snapchat account to share pictures and video with her husband.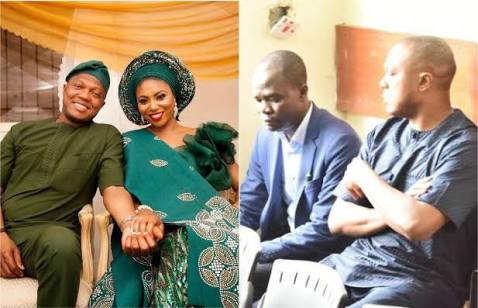 We can retrospect to the time that Olumide was co-accused with one Niyi Balogun over alleged conspiracy, forgery, stealing and property fraud on parcels of land in Lekki Peninsula.
Olumide Aderinokun is also the brother of the late founder of GTB.