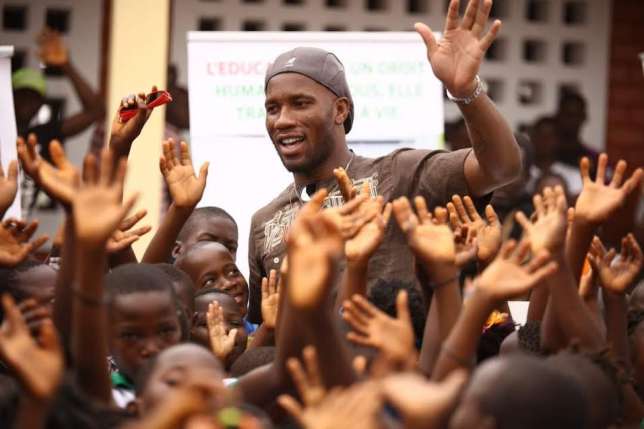 Former Chelsea and Ivorian Footballer Didier Drogba In bid to pay back to his hometown has opened a school that will help no fewer than 350 children in the rural cocoa growing community of Pokou-Kouamekro to gain quality education.
At the official launching of the school, Drogba explained how his foundation commenced the project two years ago, and he is proud that the project has been completed.
The Ace footballer further charged the pupils to make sure they make him proud.
"The belief of my foundation has always been if we give children access to health and education, we will build future generations of doctors, scientists, businessmen and women and that is how we build a better Africa".
" it is not beyond our power to create a World in which all children have access to a good education"
"Proud of the opening of the first school from the Didier Drogba Foundation today in Côte d'Ivoire the first one we built"